Dry, hot and barren!
These are the three words that usually spring to mind when we talk or think about deserts.
While on the most part, these assumptions rain true, some deserts actually turn out to surprise us.
In fact, deserts are fast becoming a popular destination to take an RV vacation. C'mon if the girls of "Sex and the City" can do it, so can we right?
So where are these deserts? Most of us have heard of the Great Basin and the Colorado Desert, but did you know there are actually quite a few more?
At Jurnii, we know you just want to go to one place to find out all there is to know about a topic…this is why Wikipedia is probably such a hit.
With this in mind, we have developed an ultimate guide to the deserts of the US, offering all the information about their location, size and where there is to stay in them.
So why not check it out and start exploring America's great deserts.
Here's a few to get you started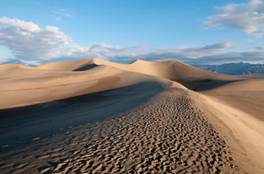 Chihuahuan Desert
Noted as the third-largest desert in the Western Hemisphere, the Chihuahuan Desert primarily consists of basins broken down by numerous mountain ranges. Several of its larger mountain ranges include the Sierra Madre, the Sacramento Mountains and the Guadalupe Mountains, all of which are great for exploring.
Colorado Desert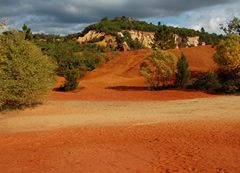 As a major part of the Sonoran Desert, the Colorado Desert is home to many unique flora and fauna, while at the same time boasting countless barren, but exceptionally beautiful landscapes.
Common desert wildlife you may spot here includes mule deer, bobcat, desert kangaroo rats, black-tailed jack rabbits and red-diamond rattlesnakes.
Mojave Desert
The Mojave Desert is home to mountain ranges, valleys, endoheic basins, salt pans and seasonal saline lakes, making it a land of vast contrasts and dramatic landscapes. Spring is a particularly beautiful time to visit as this is when the wildflowers come out and create a blanket of color over the desert plains.
- Chrissy
Want to see more? This is just a taste. Check out the full guide here.
desert, deserts, destination, explore, Fun, guide, rv vacation
blog comments powered by

Disqus