Cute, cuddly furry things seem to be loved by all and the good news is that the world is full of them.
But with every little creature comes a big one; some scary, some dangerous and some just plain strange. But just how many are there in the US?
Trawl through pages and pages on the Internet and you will struggle to find a comprehensive guide to the wildlife in America.
So, doing what we do best, we at Jurnii have developed a guide to the Wildlife of the US. Including useful information on where the animals can be found, and even rating how dangerous they are.
Here's a small preview to get you started:
American Alligator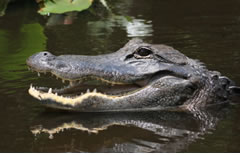 Commonly referred to as a "gator", the American Alligator has a large rounded body with thick limbs, a massive tail and a broad, killer head. They can reach up to 19-feet in length and any animal living in water or coming to water is potential prey.
Black Bear
It might be America's smallest and most common species of bear, but if you come across one of these you will still probably shake in your boots. These bears hibernate for 7 months out of the year, resorting to their dens in October and November.
Chipmunk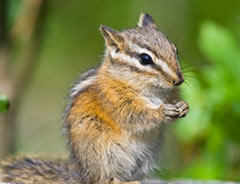 These small, striped animals are similar in looks to the squirrel and are known for their habits at the beginning of autumn when begin to stockpile goods into their burrows for winter. They were also made famous by the 1958 group, "Alvin and the Chipmunks".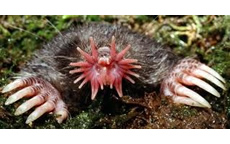 Star-Nosed Mole
The star-nosed mole is easily identifiable by its eleven pairs of fleshy appendages that rise out of its stout. These are used as a touch organ, with more than 25,000 minute sensory receptors allowing them to feel their way around.
Porcupine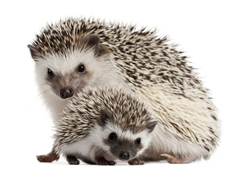 The porcupine is a rodent with a coat of sharp spines that they use to defend themselves against predators. Weighing up to 16kg, these creatures are rounded, large and very slow, and will give you a nasty prick if you come into contact with one.
River Otter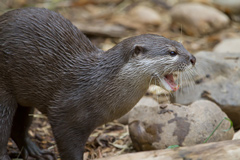 This semi-aquatic mammal is endemic to North America and can be found along many of its waterways and coasts. These creatures can weigh up to 14kg and boast a muscular neck so smaller than the head, and an elongated body that is broadest at the hips.
Striped Skunk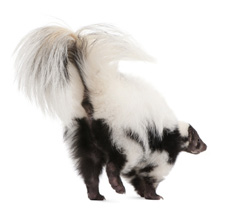 These mammals are best known for their ability to secrete a liquid with a strong, foul odor. The most easily recognized of these is the striped skunk, with its black and white coat easy to identify.
– Chrissy
Want to see more? Check out our Guide to US Wildlife.
blog comments powered by

Disqus