RV Rental Georgia - Camper Rentals Georgia
Jurnii RV Rentals offers expert, honest, and friendly advice on booking your RV rental in Georgia.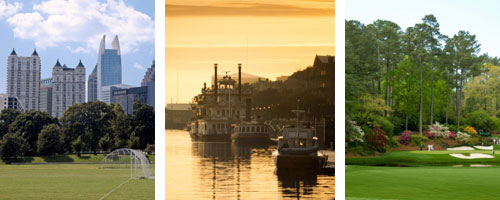 Commonly referred to as the "Peach State", Georgia is a state of remarkable landscapes and fascinating attractions. Georgia is an ideal destination for an RV rental vacation as it is a large state that needs a considerable amount of time to explore.
An RV rental will give you the freedom to explore places like Savannah, Stone Mountain and Atlanta, at your own leisure and without the restraints of a tour guide.
An campervan rental will also permit you to explore the stunning mountain landscapes, white-water rapids, forested ridges and fascinating caves. There are also countless RV Parks scattered throughout the state, making it easy to find places to stay.
So book your RV rental today and start discovering the beautiful state of Georgia.