RV Rental Rocky Mountains National Park
Jurnii RV Rentals offers expert, honest, and friendly advice on booking your RV rental in Rocky Mountain National Park.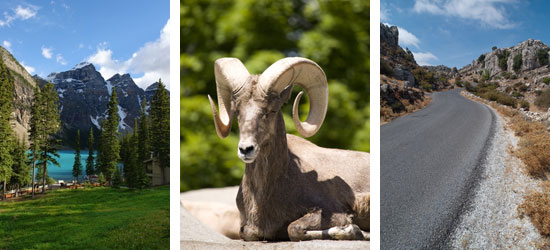 Rocky Mountain National Park showcases the glorious Rocky Mountains that stretch into the sky some 14,000 feet. Located in the state of Colorado, this National Park offers majestic mountain views, a variety of wildlife and unique contrasts of varying environments.
Rocky Mountain National Park is an ideal destination for an RV rental vacation as an RV will give you the freedom to discover the vast and varying landscapes this park has to offer.
There are 5 drive-in RV campgrounds within the park, making it easy for you to set up your motorhome rental and start enjoying the beautiful scenery.
Visit our RV Guide to find out everything you need to know about RV rentals before traveling.
So book your RV rental today and start discovering Rocky Mountain National Park.
Distances from Cities (miles)
| | |
| --- | --- |
| Denver | 111 |
| Salt Lake city | 478 |
| San Francisco | 1213 |
| Bellingham | 1359 |
Best Time to Visit
Parks are open 24 hours a day, 365 days a year, weather permitting.
Things to See and Do
Picnicing, Hiking, Climbing & Mountaineering, Biking, Fishing, Hunting, Skiing, and Snowboarding.
Campgrounds
| | |
| --- | --- |
| Aspenglen | 970-586-1206 |
| Glacier Basin | 800-365-2267 |
| Moraine Park | 800-365-2267 |
| Timber Creek | 970-586-1206 |