Top 5 Booking Tips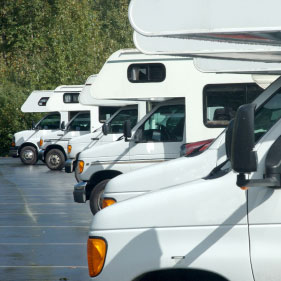 1. Book Early
This is perhaps the most important piece of advice any RV rental company could offer.
There are two big advantages to booking early:
You are much more likely to lock in the vehicle that you want or that will meet your needs. RV fleets can book out quickly, especially in the lead up to vacation periods. If you get in before the crowds do you will have a higher chance of finding an available and suitable vehicle.
You generally get the best price for your rental by booking early. Some motorhome rental companies increase the price of a rental the closer you get to the day of departure, so it is best to get in early to ensure you find a good deal.
So when we say book early, what do we mean? Booking up to 6 months, or even earlier, in advance should ensure you have a wide range of vehicles available to you. However, if you are booking for a rental within a vacation period or when you know a big event is coming up, it never hurts to book a little earlier than this.
2. Research the Suppliers to find out the best deals
While it may seem obvious that different suppliers offer different types of vehicles, they also offer different package deals to accompany the rental of the vehicles.
These packages are sometimes included with the rental, and in some cases will need to be purchased in addition to the cost of the vehicle. Depending on the package, or kit, it may include kitchen and bedding supplies, or simply extras you are likely to need on your RV trip.
It pays to shop around and find a deal that will include everything you think you will need so that you don't have to spend extra money on those little extras along the way.
3. Be aware of your Insurance options
Insurance enquiries are among the most common encountered in the RV rental industry. Understanding your insurance options is paramount to organizing your vacation.
All suppliers differ in the insurance options they offer with their RV rentals, so it is important to understand these differences and know before-hand what you are getting into.
4. Avoid Peak Rental Times
Peak rental times usually refer to the times within US vacation periods. Typically, this is the time when most people venture on a holiday so it seems logical that this is the time when rental RVs sell out.
If you can manage it, plan to travel in the low season to avoid the disappointment of missing out on the vehicle of your choice and finding spare sites in RV parks and National Parks.
5. Plan Ahead
The best thing you can do when planning an RV vacation is to PLAN AHEAD. Decide on when and where you want to pick up and drop off the vehicle, before you go ahead and book. This means you will be able to avoid amendment fees, along with any cancellation fees you may encounter if you have to re-book.