Budget RVing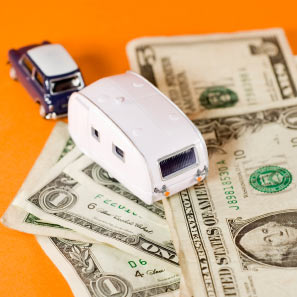 Hiring an RV for your family holiday can be an expensive decision. Insurance, travel kits, campground expenses and not to mention, the cost of the actual rental, all add up to make it an expensive holiday. However, the money and effort is nearly always worth it, as it offers a truly unforgettable holiday experience that will be hard to top.
However, your RV rental experience does not have to be as expensive as you think if you plan ahead and do your research. Here are a few tips and ideas to help make that much needed holiday just a little bit more affordable.
Book your RV early! This will ensure you get the vehicle you really want and the prices are generally cheaper, the further in advance you book. Some rental companies even give discounts to those who book several months in advance.
Stay at free and low cost campgrounds! There are many great campgrounds across the US that are either free or less than $10 a night. While they don't offer the luxuries of a holiday park, they are well worth the money and offer a quiet and peaceful place to stay.
Shop around for gas, instead of just pulling in at the first place you come across. Ask a local to find out where the cheapest pump is. Who knows, you may end up saving a lot!
Don't request features in your RV that you know you aren't going to want. This could be the DVD player or the GPS!
Go shopping at a grocery store for your food and cook in your RV. This will save on the expense of fast food and will be all together more enjoyable.
Travel in the shoulder seasons. Avoid high seasons as this is when everyone wants to travel, prices go up and availability is low.
Avoid travelling at high speeds. This sucks up a huge amount of gas and can also result in speeding fines.
Keep your tires properly inflated throughout the entirety of your journey. This will inevitably help your gas bill.