US Attractions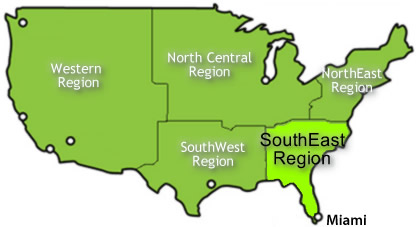 Tennessee
Graceland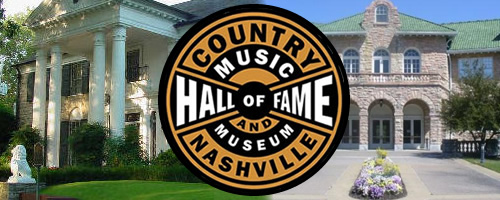 Graceland is one of the most visited houses in the United States, attracting over 600,000 visitors each year. This is the perfect place to visit for all those Elvis fans from far and wide. It is a true pilgrimage and will give you a dramatic insight into the life of the "King of Rock".
Address: 3734 Elvis Presley Boulevard, Memphis, TN 38116

Phone: 901-332-3322

Cost: Tour prices start at $30

Website: www.elvis.com/graceland/

Lat/Long: 35.046296, -90.02492
Pink Palace Museum
The Pink Palace Museum is one of the largest facilities of its kind in the south-east. It is a museum that depicts the cultural and natural history of the mid-south, through the clever use of exciting exhibits, dioramas and audio-visuals. This is an ideal place to visit for the entire family on an RV rental vacation.
Address: 3050 Central Avenue, Memphis, TN 38111-3316

Phone: 901-320-6320

Cost: Children: $6.75, Adults; $9.95

Website: www.memphismuseums.org/

Lat/Long: 35.1093292, -89.9435424
Country Music Hall of Fame
This unique institution is home to over 3000 stage costumes, original song manuscripts and countless famous musical instruments. Browse through this amazing museum and you will come across personal items of music legends, such as Elvis' famous solid gold Cadillac.
Address: 222 5th Avenue South, Nashville, TN 37203

Phone: 615-416-2001

Cost: Youth: $21.99. Adults: $29.99

Website: www.countrymusichalloffame.org/

Lat/Long: 36.157887, -86.775897
Great Smoky Mountains National Park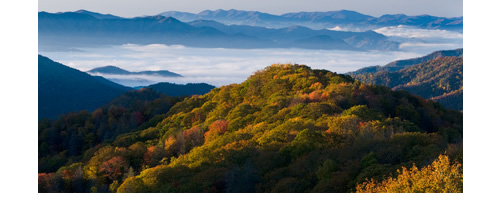 This park is home to ridge upon ridge of forest and is renowned for its diversity of plant and animal life and for the beauty of its ancient mountains. Ideal for hiking, fishing, picnicking and wildlife spotting, it should come as no surprise that this is America's most visited National Park.
Address: 107 Park Headquarters Road Gatlinburg, TN 37738-4102

Phone: 865-436-1200

Cost: Free

Website: www.nps.gov/grsm/index.htm

Lat/Long: 35.6119313, -83.5496566

---
Alabama
Montgomery Zoo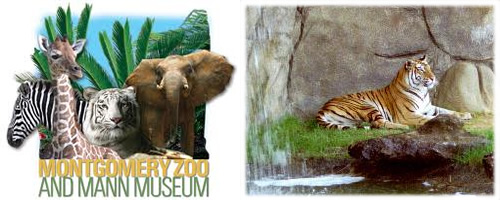 The Montgomery Zoo is one of the state's best cultural destinations when it comes to family fun and entertainment. The zoo is home to over 700 species of animals that frolic freely in the 48-acres of barrier-free habitats.
Address: 2301 Coliseum Parkway, Montgomery, AL 36110-3250

Phone: 334-240-4900

Cost: Children: $7, Adults: $10

Website: www.montgomeryal.gov/index.aspx?page=67

Lat/Long: 32.422096, -86.277537
Old Alabama Town
As the South's premier history village, Old Alabama Town will definitely not be a disappointment. This collection of magnificent, authentically restored 19th and 20th Century structures is nestled right in the heart of Montgomery's historic downtown.

Address: 301 Columbus Street, Montgomery, AL 36104-2624
Phone: 334-240-4500

Cost: Children: $5, Adults: $10

Website: www.oldalabamatown.com/

Lat/Long: 32.382365, -86.304905
The US Space and Rocket Center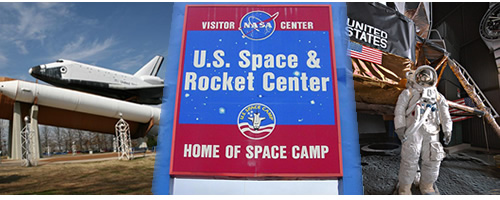 This museum is recognized as one of the most comprehensive of its kind in the US and is home to Space Camp, Aviation Challenge, and X-Camp. This National Historic treasure is perfect for families and all those interested in outer space.
Address: 1 Tranquility Base, Huntsville, AL 35805

Phone: 800-63-SPACE

Cost: Children: $19.95, Adults; $24.95

Website: www.spacecamp.com/museum/

Lat/Long: 34.7123468, -86.654376
Alabama Jazz Hall of Fame
Alabama is a state that loves its jazz music, and nothing honors this more than the Alabama Jazz Hall of Fame. The exhibits convey the accomplishments of artists like Nat King Cole and Duke Ellington, and tell the story of the strong history of jazz in Alabama.
Address: 1631 4th Avenue North, Birmingham, AL 35203-1903

Phone: 205-254-2731

Cost: $2-$5 per person

Website: www.jazzhall.com/

Lat/Long: 33.5150059, -86.8120403

---
Georgia
The Georgia Aquarium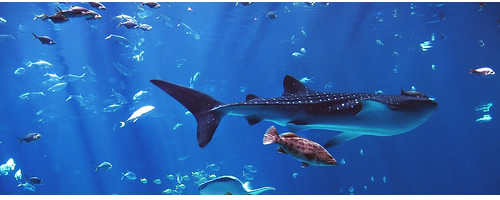 One of Atlanta's premier attractions, this is the worlds largest aquarium! It contains over 8 million gallons of fresh and salt water, and there is more underwater life here than in any other aquarium on the planet.
Address: 225 Baker St. NW, Atlanta, GA 30313

Phone: 404-581-4000

Cost: Children: $19.50, Adults: $26

Website: www.georgiaaquarium.org/

Lat/Long: 33.7623592, -84.3941174
The Birth Home of Martin Luther King Jr.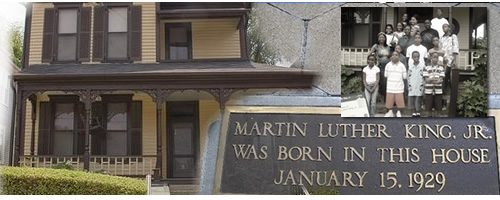 Anyone with an interest or a respect for civil rights or for Martin Luther King Jr is urged to visit this educational museum. There are textual and photographic exhibits, and a couple of informative films playing.
Address: 501 Auburn Ave NE, Atlanta, GA 30312

Phone: 404-331-6922

Cost: Free

Website: www.nps.gov/malu/index.htm

Lat/Long: 33.755126, -84.371149
The New World of Coca Cola
This is basically a museum dedicated to Coca-Cola and the history of the company, and the place it holds in popular culture today. It contains the world's largest collection of Coke memorabilia, and the thrilling 3-D movie theater with its mobile seats will have kids and adults screaming out in enjoyment!
Address: 121 Baker Street Northwest, Atlanta, GA 30313-1807

Phone: 404-676-5151

Cost: Youth: $10, Adults: $15

Website: www.worldofcoca-cola.com/

Lat/Long: 33.7622928, -84.3913261

---
Florida
Walt Disney World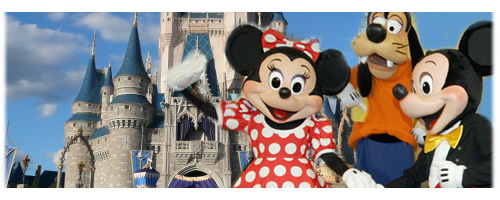 Hang out with favorite Disney characters like Mickey and Minnie Mouse and let the magic of the movies take you away on your visit to this amazing park. It is home to some of the most thrilling amusement rides in the world, and the range of activities on offer is mind blowing.
Address: 4600 N World Dr, Lake Buena Vista, FL 32836

Phone: 407-939-1289

Cost: Children: $74, Adults: $82

Website: www.disneyworld.disney.go.com/

Lat/Long: 28.415453, -81.574569
Walt Disney World Resort
A few kilometers south of Orlando in Lake Buena Vista, this is basically the mother of theme parks and the flagship of the Disney Empire. Designed not just for children, but to bring out the child in all of us, the attractions of this resort will simply blow you away.
Address: 4600 N World Dr, Lake Buena Vista, FL 32836

Phone: 407-939-1289

Cost: Children: Hotel prices vary

Website: www.disneyworld.disney.go.com/

Lat/Long: 28.415453, -81.574569
Universal Studios Orlando Resort
Universal Studios are behind a lot of the biggest movies to come to your screens, and this is where you can live the dream. 'Ride the Movies' through rides inspired by the films, explore the Island of Adventure, indulge in the 20 screen AMC movie complex and enjoy restaurants, shops and clubs of a world class standard.
Address: 1000 Universal Studios Plaza, Orlando, FL 32819

Phone: 407-363-8000

Cost: Children: $104, Adults: $112

Website: Universal Orlando

Lat/Long: 28.47754, -81.47384
Sea World
Underwater tunnels let you get up close and personal with sharks and other dangerous animals of the deep, while in other areas you can feed dolphins, observe sea lions and seals and touch sting rays.
Address: 7004 Sea Harbor Dr, Orlando, FL 32821

Phone: 407-351-3600

Cost: Children: $68.95, Adults: $78.95

Website: www.seaworld.com/orlando/

Lat/Long: 28.407121, -81.4728992

---
North Carolina
Carrowinds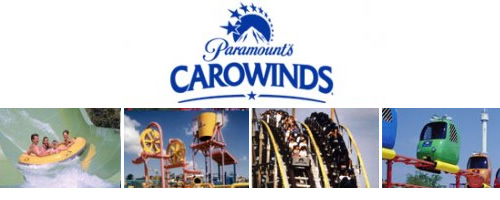 Carrowinds is a family friendly theme park located just a 15 minute drive south of Uptown Charlotte. The park is home to over 50 world class rides, ranging from thrill rides to family rides.
Address: 14523 Carowinds Blvd., Charlotte, NC 28273

Phone: 704-588-2600

Cost: $36.99

Website: www.carowinds.com/

Lat/Long: 35.102307, -80.94505
The North Carolina Zoo
Known as home to the "great grasslands of Africa" the zoo is home to an abundance of elephants and rhinos, as well as a multitude of other national and international species. An afternoon is well spent here, wandering the exhibits and unique wildlife that makes this park such an interesting tourist attraction for any motorhome rental vacation.
Address: 4401 Zoo Parkway, Asheboro, North Carolina 27205

Phone: 800-488-0444

Cost: Children: $6, Adults: $8

Website: www.nczoo.org/

Lat/Long: 35.620129, -79.7557829

---
South Carolina
The South Carolina Aquarium
The state's most well-known aquarium is located on the banks of the Charleston Harbor. This positioning allows visitors to experience the panoramic views of this spectacular harbor, while at the same time, discovering the unique exhibitions that are on display.
Address: 100 Aquarium Wharf, Charleston, SC 29401

Phone: 843-720-1990

Cost: Children: $15.95, $22.95

Website: www.scaquarium.org/

Lat/Long: 32.7909845, -79.9258948
Children's Museum of the Upstate
This museum, which is being built especially for the kids, will focus on arts, humanities, sciences, health and nutrition. The center will serve the needs of children and families alike and if nothing else, will ignite a passion for learning.
Address: 300 College Street, Greenville, SC 29601

Phone: 864-233-7755

Cost: $12 per person

Website: www.tcmupstate.org/

Lat/Long: 34.855361, -82.400651

---
Virginia
The Appalachian Trail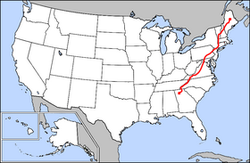 The Appalachian Trail runs for over 2,000 miles through the US, but it's said that the most beautiful parts of it are in Virginia.

The more fit and daring attempt to hike the trail in its entirety, but most people just choose one of its sections to challenge themselves with.

Address: Headquarters: 799 Washington Street, Harpers Ferry, WV 25425-0807

Phone: 304-535-6331

Cost: Free

Website: www.appalachiantrail.org

Lat/Long: 34.8013289, -83.743089
Virginia Aquarium and Marine Science Center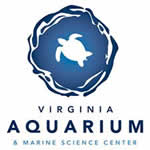 The Virginia Aquarium and Marine Science Center is one of the best aquariums and live animal habitats in the country.
This institution is home to hundreds of hand-on exhibits, an outdoor aviary, a nature trail and acres of marshlands.
Address: 717 General Booth Boulevard, Virginia Beach, VA 23451-4811

Phone: 757-385-7777

Cost: Children: $18, Adults: $23

Website: www.virginiaaquarium.com

Lat/Long: 36.821329, -75.983732

---
West Virginia
Daniel Vineyards, LLC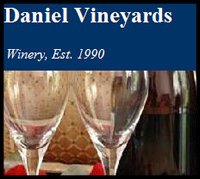 This family owned winery estate is perfect for couples seeking a peaceful country destination in West Virginia.

Offering a wide variety of wines, this vineyard has won many awards and is highly regarded.




Address: 200 Twin Oaks Rd.Crab Orchard, WV 25827

Phone: 877-378-1990

Cost: Free

Website: www.danielvineyards.com

Lat/Long: 37.7402949, -81.256253

---