Free Travel Guides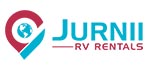 Free Travel Guides
These resources available to you at any time and are a great way to learn more about the USA.
We have a wealth of information for you to choose from!
National Parks Travel Guide
US Guide to Walking Trails
Deserts of the USA
US Wildlife Guide
US Guide to Fishing
US Attractions Guide
Unusual Festivals in the USA
Weird & Wacky Destinations
US Guide to Classic Diners
US Iconic Sporting Arenas
US Sports Guide
US Guide to the Best Photos
and more coming soon....
Please Visit - www.jurnii.com/rv/travel_guides.php
Travel: Anytime!
Prepare, Quote & Book your RV Today!