RV Rental Chicago - Camper Rentals Chicago
Jurnii RV Rentals offers expert, honest, and friendly advice on booking your RV rental in Chicago.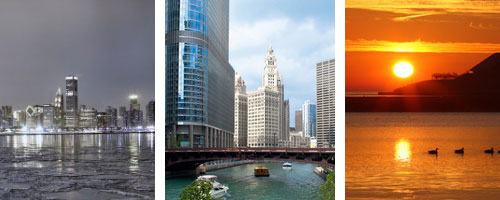 Chicago is a truly remarkable city located in the state of Illinois, resting near the banks of the Mississippi River. It is also located right near the beautiful freshwater Lake Michigan.
Chicago is a city of vibrant contrasts and is the perfect destination for an RV rental holiday. The cultural and artistic vibe of the city is perfect for those seeking a cosmopolitan holiday experience.
The city's rivers and lakes provide the perfect backdrop for campervan rental camping, making this an idyllic location all year round.
So book your RV rental today and start discovering the beautiful city of Chicago.