About Jurnii RV Rentals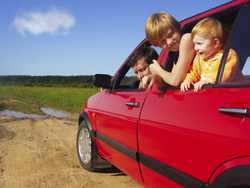 Jurnii Travel is part of Discovery Rentals Pty Ltd a company who has specialized in organizing RV and Campervan rentals in Australia, New Zealand and USA for the past 10 years. We have a fully qualified team of self drive experts that handle your reservation queries and overlook all rentals placed.
The benefit to you having a team of qualified consultants is that it provides a level of professionalism, product knowledge and experience to ensure that your rental goes smoothly.
Meet the Jurnii RV Team
Jurnii RV Rentals has been built and developed with the support and continuing assistance of many RV rental companies including Cruise America, El Monte, Escape Campervans, Road Bear RV and more.
Booking your RV rental through
Jurnii RV Rentals
, you see up to date competitive comparison prices, and have the security of renting with one of the established and safe RV rental companies that are leaders in their market.
Why Jurnii RV Rentals?
Any Location
You are able to compare prices and see specifications for different RV companies. One site that you can find an RV rental where you need it, and for the price you want to pay.
Vehicle Choice
We make it easy for you to find the vehicle that suits your needs. Either obtain a quote for all companies or take a look at our dedicated vehicles pages to view the different RV layouts, then click on that RV to get a personalized quote.
Specialize
We don't sell accommodation, tours or flights, because we want to give you the best RV hire service possible, and ensure you have a simple, safe and stress-free rental experience.