RV Rentals - 10 Things To Know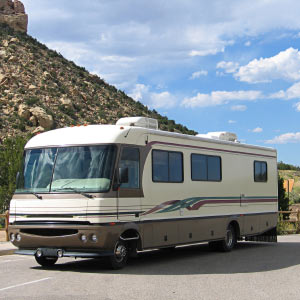 1. Know what Size and Type of Vehicle you want
There are a
wide range of RVs
available on the rental market, so it is important that you have some idea of these before you begin the rental process. While trying to decide what vehicle will suit you and your needs the best, keep in mind your required levels of comfort, privacy, security, where you want to travel and what is within your budget.
2. Shop Around for the Right Rental Company
Finding the best deal often involves a lot of shopping around and this is certainly the case with RV rentals. When looking at the prices offered by different rental companies, ensure you take notice of what is included in the daily, weekly and monthly prices, and base your decision on what will work out best for the length of your holiday. You should also pay attention to where the
depots
for each company are located, as this will become an important factor when you go to collect and return your vehicle.
3. Book Early
As the old saying goes, "first in, best dressed". If you know what RV you wish to rent, get in early so that you can ensure you get the right vehicle. This is especially important if you are looking to travel during high season, as the vehicles are often snapped up very quickly and if you book too late, you may miss out. Generally, the earlier you book, the cheaper you can get your
RV rental
, as many companies offer discounts for those who book several months in advance.
4. Acquaint Yourself with the Vehicle's Features
When you go to collect your vehicle, you will be shown over its features, so be sure to pay particular attention to this. Ensure that everything is in a proper working condition and that all the safety features are present within the vehicle.
5. Know your Insurance Options
Purchasing
insurance
coverage is always a good idea because you never know when you may need it. Your insurance options will be explained to you in detail either when you
book the RV
or when you go to collect it.
6. Get to Know How to Drive your Vehicle
Before you head out on the open road, get to know your vehicle by practicing a few maneuvers around the car park. First-timers often struggle with reversing and parking and it will also take some time to get used to driving the vehicle itself. Giving it a test drive will also allow you to test out the features and ensure that they are all in a good working order.
7. Kits
A wide range of rental kits are available with your
campervan rental
, depending on the rental company you are going through. Different kits are usually inclusive of everyday living needs such as kitchen and housekeeping kits, personal convenience kits and vehicle supply kits. Hiring these kits will allow you to pack lighter and leave the extra space in your suitcase for more luxury items.
8. Book your Campgrounds in Advance
Plan ahead and get to know the best campgrounds in the areas you are wishing to stay. By booking in advance you will be guaranteed a place to stay for the night and you will get the pick of the litter when it comes to RV sites.
9. Consider Alternative Transport
Another important thing to consider is whether, once you reach your final destination, you want an alternate source of transport. RVs, particularly Class A's, take a long time to set up and aren't very useful for short trips. If you want something separate from your living quarters that you will be able to take driving for the day, a travel trailer is probably the option for you. Alternatively, if you want to be a little more environmentally friendly, take your bikes with your and attach them to the back of your vehicle.
10. Ensure even Weight Distribution and the Security of your Load
Before you head off, make sure everything is put away in cabinets and cupboards, to prevent them flying around everywhere while you are driving. Ensuring the weight of your load is distributed evenly will also aid with wind resistance and make your journey a smoother one.