RV Rentals Oregon
Jurnii RV rental Oregon is the best way to discover the many highlights this amazing state has to offer. Experience the freedom and flexibility your rv rental in Oregon will give you. Book your rv vacation today.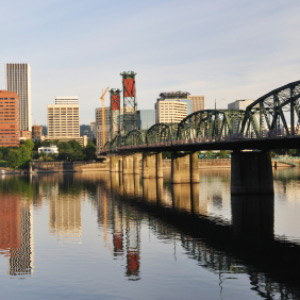 A campervan vacation is a great way to see the beautiful state of Oregon. Its position on the Pacific Coast, right near the equally intriguing states of Washington, Nevada, Idaho and California, makes it the ideal destination for a driving holiday, packed full of wonderful and amazing things to see.
Oregon
Oregon's largest city, Portland, is known as the "City of Roses" and this gives a good indication of what the rest of the state is like. Home to the majestic Columbia and Snake rivers, this is a state that is thriving with color and prosperity.
This state boasts an amazing landscape of a stunning coastline, rugged mountain ranges, dense forests and wild deserts. Oregon's only National Park, Crater Lake National Park is another beautiful place to visit, as traveling in here will transport you into an entirely different world.
The beautiful towns and cities can be explored in an Oregon RV rental. Having the freedom to take your time and pick and choose the areas you wish to explore in your Oregon RV rental will open your eyes and hearts to the sheer wonder of this amazing state.
RV Rentals in Oregon
Oregon RV rentals will make it easy for you to find the right camper rental to suit your holiday. Major US suppliers like El Monte, Cruise America and Road Bear all have depot locations for Oregon RV rentals right across the state.
There are also some other players in the Oregon RV rental market offering rental campervans across the state. This essentially gives you a wide range of options and will broaden your chances of finding a suitable deal to meet all your needs.
Depot locations can be found in the cities of Beaverton, Eugene, Portland and Wilsonville.
Weather in Oregon
Oregon's position on the west coast of the United States greatly influences the climate here. The state generally enjoys a relatively mild climate all year round, but periods of extreme hot and cold can affect some parts of the state.
In areas such as the Alvord Desert, air conditioning will be a must in your Oregon RV rental. This will save you from sweltering in the heat, hence making your traveling experience a more enjoyable one.
When the weather gets cold, a heater will come in handy and it is also a good idea to pack some warm clothes.
Major Attractions
Portland Rose Festival
Awarding Portland its title of "City of Roses", the Rose Festival is one of the year's highlights. This is the state's premier civic celebration, bringing the city alive with color, excitement and entertainment for all ages.
Easy to find in your Oregon RV rental, this is a great time to visit the state as it will show off its true beauty.
Coastal Lighthouses
There is no better way to discover the coastal history of Portland than to visit some of the many lighthouses that spot the coastline. Regularly scheduled tours are offered at lighthouses at Cape Blanco, Heceta Head, Umpqua River, Yaquina Bay and Yaquina head.
Take a drive in your Oregon RV rental along the coast and you are sure to come across at least one.
Crater Lake National Park
Boasting a combination of a deep, pure lake, sheer surrounding cliffs, two stunning islands and a prominent volcanic past, Crater Lake National Park is a must-see on any Oregon RV rental holiday.
Beauty abounds here and will continue to astound over and over again. The stunning landscapes within the park, the vibrant colors that immediately jump out, and the very peace and serenity of the whole area, may make you never want to leave.