Jucy
About Jucy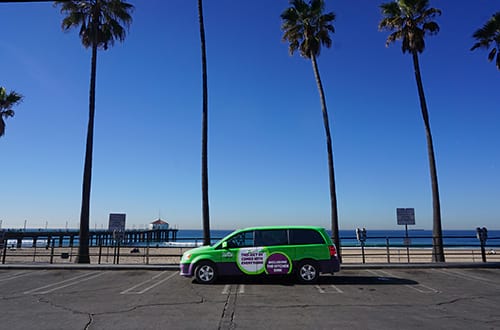 Jucy Rentals have a prominent presence in Australia and New Zealand and have now brought their fun and cheeky brand to the USA. Known as a fun, affordable and reliable travel brand, they are all about making the RV experience a memorable one.

Offering outstanding customer service, bright-colored vehicles and realistic prices, Jucy RVs are ideal for travellers searching for something to make them stand out from the crowd.
Depot Locations
Los Angeles
Las Vegas
San Francisco
Stand Out Features
All Jucy RVs are green and purple, making them stand out on the road.
They are all compact and newly refurbished, ensuring they are among some of the most fuel efficient in North America.
The Jucy Trailblazer is equipped with all the modern features of a recreational vehicle, including a fridge, gas cooker, DVD player and 2 comfortable beds.
The pop-up section on the top of the vehicle allows to to sleep 4 comfortably.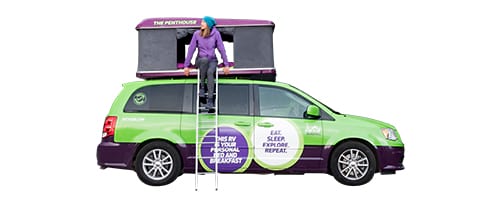 Vehicle Age
2-3 years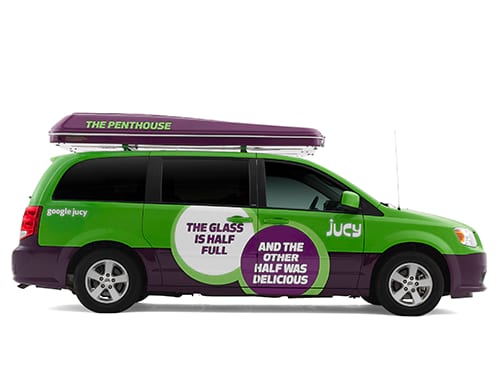 4 Passengers
2 x Double Beds
Vehicle Age 2012-2014
Interior Fit out 2013
Automatic Transmission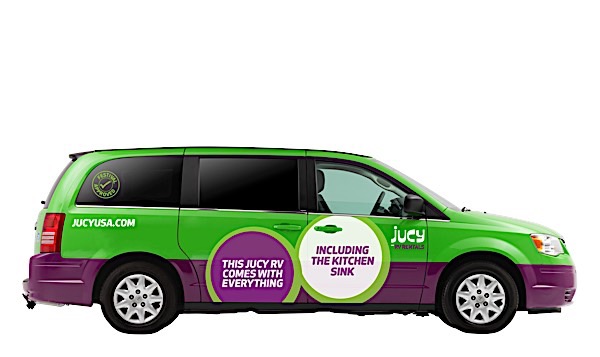 2 Passengers
1 x Double Beds
Age - Refurbished 2013
Automatic Transmission