RV Rentals California - Holiday Information
Jurnii RV Rentals are the specialists when it comes to RV rental in the USA. Dedicated to providing the public with everything there is to know about rental RVs, this free service is your one-stop-shop to everything RV.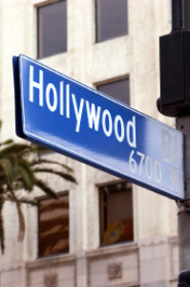 An RV holiday is a great way to see the many wonderful things the state of California has to offer. RV rentals are a great way to travel as they give you the freedom to take your time and explore the amazing attractions on offer here.
California
The US state of California is home to some of the country's most beautiful beaches, unique attractions and most famous cities. RV California is a popular way to see this amazing state as it allows you to explore all these inviting attractions that are spread across the entirety of the state.
California is the home state of cities such as Los Angeles, Sacramento, San Jose and San Francisco, making it one of America's best loved vacation destinations. It is also known as the home of the stars, boasting Hollywood, Paramount Pictures and Beverly Hills.
The National Parks are another highlight of the state, with Joshua Tree, Yosemite, Sequoia and Kings Canyon National Parks topping the list of amazing natural parks to see.
California is all about sunshine, fun and entertainment. It is the ideal destination for an RV rental holiday, offering a wealth of incredible things to see and do.
RV Rentals in California
RV rental California is easy thanks to the many rental depots spread out across the state. The major US RV suppliers, such as El Monte and Cruise America, boast a depot in all the state's major cities, while the smaller, less known companies, also offer a wide variety of depot locations.
Many people choose to RV California because of this ease of availability, and most customers are assured of finding a suitable deal to suit any needs. With such a variety of RV rental options available it's hard to find a reason not to enjoy a holiday here.
Major Attractions
California is home to some of America's most recognized and most talked about attractions. This is a state that offers something for everyone, making it the ideal destination for the RV holiday of a lifetime.
Hollywood
An un-missable spot in LA, and possibly the world's most important center of the entertainment industry. To experience the movie industry, take a tour of one of the major studios such as Universal or Paramount.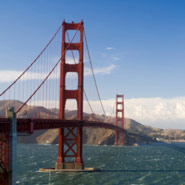 The Golden Gate Bridge
This is easily the most recognizable part of San Francisco, if not the whole of California. Built in 1937 it's a suspension bridge connecting the city to Marin County, across the Golden Gate (the opening of San Francisco Bay into the Pacific Ocean). A drive across the bridge in your California RV rental is a must- the views are spectacular and there are some terrific spots to visit over in Marin County. It's also the opportunity to drive over an American icon!
Mojave National Preserve
Mojave is a 1.6 million acre park that is situated between Los Angeles and Las Vegas. This stunning park is consumed with sand dunes, volcanic cinder cones, Joshua Forest Trees, wildflowers and canyons. Nestled in the park you will find mountains and mesas with long abandoned mines, homesteads and rock walled military outposts. Great news is that the park can easily be driven through.
Disneyland Resort
Disneyland Resort is essentially all about the kids. Popular attractions here include The Many Adventures of Winnie the Pooh, The Twilight Zone Tower of Terror, Magic Kingdom and the Finding Nemo Submarine Voyage. Located just a few miles south of downtown Anaheim, this is a destination that will transport you into a land of magic and adventure and will capture the hearts of your children for eternity.
Yosemite National Park
Yosemite National Park is one of the country's first wilderness parks. Although this park is best known for its wonderful waterfalls, it is also home to some incredible deep valleys, grand meadows, ancient giant sequoias and an extremely vast wilderness area.