Guide to the Deserts of the USA
The deserts of America are truly unique places that entice travelers seeking peace, serenity and solitude, all year round. This detailed guide will introduce you to the desert areas of the US and inspire you in your plans for your next RV rental vacation.
Start discovering the deserts of the US today!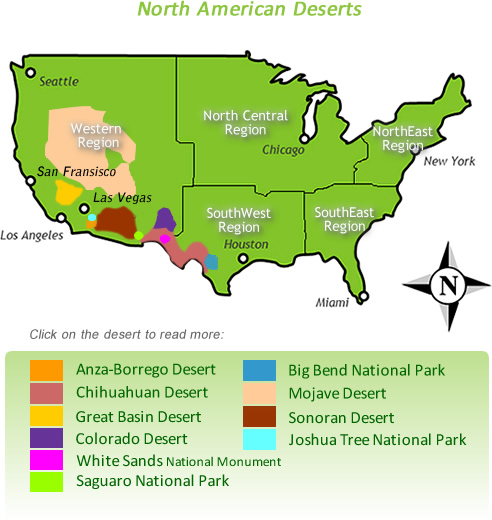 ---
Anza-Borrego Desert State Park
Anza-Borrego Desert State Park is the largest state park in California, boasting 500 miles of dirt roads, 12 wilderness areas and an impressive array of walking trails. Local fauna includes washes, wildflowers, pal groves and cacti, while wildlife to keep an eye out for include roadrunners, golden eagles, kit foxes, mule deer, bighorn sheep and iguanas.

Situated just a 2-hour drive north-east of San Diego, this park is ideal for a desert weekend escape.
Location: Borrego Springs, CA 92004

Lat: 33.25690

Long: -116.40600

Size: 2,400 km2
Where to Stay:
A total of 12 campgrounds can be found within this state park, and 2 of these provide RV hook-ups. These can be found at Borrego Palm Canyon and Tamarisk Grove. For reservations call 800-444-7275
---
Big Bend National Park
Boasting river, mountain and desert environments, Big Bend National Park boasts an impressive array of nature and wildlife and is home to dramatic landscapes and stunning contrasts. However, it remains one of the country's least-visited National Parks, despite its appeal as one of its largest and remotest.
Popular activities in the park include hiking, backpacking and bird watching, while photographers can have a grand time with the scenic vistas that can be found all throughout the park.
Location: Big Bend National Park, Alpine, TX 79834

Lat: 29.2924346

Long: -103.2666625

Size: 3, 242 km2
Where to Stay:
The Big Bend National Park operates 3 developed campgrounds which can be found at Rio Grande Village, the Chisos Basin and the Cottonwood Campground. Reservations can be made by calling 877-444-6777.
---
Chihuahuan Desert
Noted as the third-largest desert in the Western Hemisphere, the Chihuahuan Desert primarily consists of basins broken down by numerous mountain ranges. Several of its larger mountain ranges include the Sierra Madre, the Sacramento Mountains and the Guadalupe Mountains, all of which are great for exploring.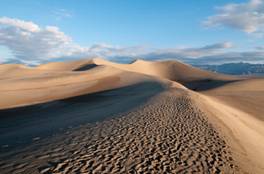 This shrub desert has a relatively low plant life, but Creosote Bushes and other assorted shrubs give this desert its characteristic appearance.
Location: New Mexico, Texas and Arizona

Lat: 30.540556

Long: -103.837222

Size: 362,000 km2
Where to Stay:
Campgrounds in the Chihuahuan Desert can be found at Rio Grande Village, the Chisos Basin and the Cottonwood Campground. Reservations can be made by calling 877-444-6777.

---
Colorado Desert
As a major part of the Sonoran Desert, the Colorado Desert is home to many unique flora and fauna, while at the same time boasting countless barren, but exceptionally beautiful landscapes.
Common desert wildlife you may spot here includes mule deer, bobcat, desert kangaroo rats, black-tailed jack rabbits and red-diamond rattlesnakes.
This desert is also home to several Indian reservations, making it the perfect destination to experience some of this history and culture.
Location: The Colorado Desert extends from the Mexican border north to San Bernardino County and the southern edge of the Joshua Tree National Park, east to the Colorado River and Arizona, and west into Riverside and San Diego counties.

Lat: 32.792

Long: -115.5630514

Size: 28,000 km2
Where to Stay:
RV camping is available in the old mining town of Midland, in town and on its north and south sides.
---
Great Basin Desert
The Great Basin Desert is the largest desert in the US and is bordered by the Sierra Nevada Range, the Rocky Mountains, the Columbian Plateau and the Mojave and Sonoran Deserts. This desert is also close by to the famous Lake Tahoe.
The Great Basin is home to over 160 mountain ranges making it a hiker's paradise. It is also home to the famous Lehman Caves which are well known across the world.
Location: The Great Basin Desert spans areas in the states of Nevada, California and Utah.

Lat: 36.578581

Long: -118.291994

Size: 102,317 km²
Where to Stay:
There are 3 fantastic campgrounds in the Great Basin Desert. Lower Lehman Creek, Wheeler Peak and Baker Creek Campgrounds are all ideal for RV camping.
---
Joshua Tree National Park
Named after the Joshua Tree, this National Park is a designated wilderness area covering an area slightly smaller than the state of Rhode Island. The rock formations in this park are over 1 million years old and add to its untouched beauty and uniqueness.
There are several hiking trails within the park, with several offering stunning lookout points over Keys View, Coachella Valley and the Salton Sea.
Location: 6554 Park Blvd Joshua Tree/CA, CA 92277

Lat: 3.8700121

Long: -115.7575196

Size: 3,196 km2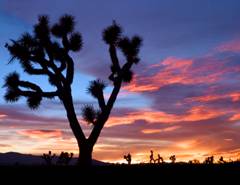 Where to Stay:
The park boasts an impressive 9 established campgrounds, with only 2 of these providing water and toilets. Unfortunately, there are no hook-ups for RVs.

---
Mojave Desert
The Mojave Desert is home to mountain ranges, valleys, endoheic basins, salt pans and seasonal saline lakes, making it a land of vast contrasts and dramatic landscapes. Spring is a particularly beautiful time to visit as this is when the wildflowers come out and create a blanket of color over the desert plains.
This desert also has a strong mining history, with the soils here rich in many different kinds of valuable minerals.
Location: The Mojave Desert occupies parts of California, Nevada, Utah and Arizona

Lat: 35.008333

Long: -115.475

Size: 64,750 km²
Where to Stay:
There are two developed campgrounds within the area, including the Hole-in-the-Wall campground, which is regarded as the best spot for camping here. Unfortunately there are no RV hook-ups available at any of the campgrounds.
---
Mojave National Preserve
The Mojave National Preserve is known for its singing sand dunes, volcanic cinder cones, Joshua tree forests and exquisite carpets of colorful wildflowers. Not surprisingly, it also boasts remarkable canyons, majestic mountains, abandoned mines and historic homesteads.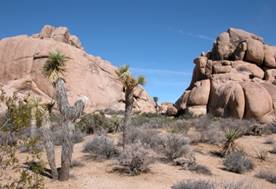 All of this makes it a must-visit while in the state of California.
Location: San Bernardino County, CA

Lat: 34.883333

Long: -115.716667

Size: 6, 211 km²
Where to Stay:
Hole-in-the-Wall and Mid Hills Campground are the 2 developed campgrounds that can be found within the preserve. Both of these campgrounds operate on a first-come, first-served basis.
---
Organ Pipe Cactus National Monument
The Organ Pipe Cactus National Monument is the perfect destination for an RV vacation, offering a remote and untouched beauty that is perfect for relaxing and rejuvenating. Hiking is an extremely popular past time here, with miles of tracks on offer, ranging in levels of difficulty.
There are also several fanatatic scenic drives to embark upon during your time here. These include the Ajo Mountain Drive and the Puerto Blanco Drive.
Location: Lukeville, AZ 85341

Lat: 32.044444

Long: -112.857778

Size: 1,338 km²
Where to Stay:
The best place to stay in your RV while in this desert area is at the Twin Peaks Campground. This camping area is located close by to the Kris Eggle Visitor Center, which is a great place to start your exploration of this National Monument.

---
Saguaro National Park
Characterized by the iconic giant Saguaro that is speckled throughout its grounds, Saguaro National Park typifies everything one has come to expect of the American west.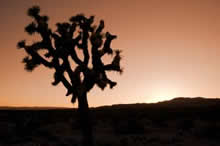 Situated right near the modern city of Tuscon, this park boasts more than 165 miles of walking trails, making hiking one of the best ways to see the wonder and beauty that is present here.
Location: 2700 North Kinney Road, Tucson, AZ

Lat: 32.25

Long: -110.5

Size: 370 km²
Where to Stay:
Unfortunately there are no designated camping areas within Saguaro National Park, but backcountry camping is permitted. Alternatively, several campgrounds are available in the nearby city of Tucson.
---
Sonoran Desert
Straddling the US-Mexican border, the Sonoran Desert is one of the largest and hottest deserts in North America and is home to an impressive collection of flora and fauna. This desert is well known for its beauty and grandly spectacular cacti and is the perfect destination for those wishing to explore a remote desert wilderness.

Location: The Sonoran Desert occupies south-western Arizona, south-eastern California and the western half of the state of Sonora, Mexico.

Lat: 32.26

Long: -112.926111

Size: 311,000 km²
Where to Stay:
Backcountry camping is permitted in Saguaro East; reservations and a free permit is required and can be obtained at the visitor center. Unfortunately there are no RV hook-ups in the park.
---
White Sands National Monument
The white sands of New Mexico are like no other in the world. This monument protects them in all of their pristine glory, allowing visitors to share in their stunning natural beauty and appreciate their wonder.
These great wave-like dunes have continued to inspire for generations and simply must be seen to be believed.
Location: 19955 U.S. 70, Alamogordo, NM 88310

Lat: 32.779722

Long: -106.171667

Size: 710 km²
Where to Stay:
Unfortunately there are no campgrounds here suitable for RV camping. However there are several available within an hour's drive of the park, including in Oliver Lee State Park, Aguirre Springs Recreation Area and the Lincoln National Forest.