Deciding On An RV Dealer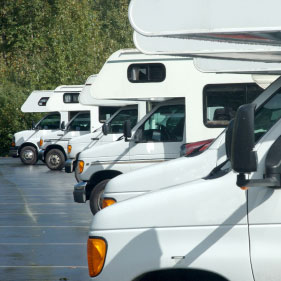 RV Travel is one of the most popular ways to vacation in the US, simply because there are so many fantastic places to visit here. What makes it even easier is the readily available RV rentals on the market. There seems to be a depot around every corner, offering you a competitive deal that you may find it hard to say no to.
The range of RVs these rental dealers offer is a wide one, with the country's most acclaimed RV manufactures and rental companies spread out right across the country. However, these are top players in the market, which specialize in finding the right deal to suit each individual customer.
Cruise America
Cruise America is North America's largest RV rental company offering more branch locations than any other RV rental company in the US. In fact there are 24 locations from which you can pick-up or drop-off your RV across the United States.
This family business started almost 40 years ago and to this day offers quality vehicles that provide all your RV needs for a great holiday. Cruise America RVs are designed to be sturdy, safe, comfortable and easy to operate, and are categorized into four sizes: compact, standard, intermediate and large, making your choice of RV simple and straight-forward.
El Monte RV
Known as America's premier nationwide RV rental company, El Monte RV is also one of the world's largest for motorhome rentals. It is represented by several hundred wholesale travel companies and thousands of travel agents from across the world.
El Monte RV is known worldwide for its commitment to offering quality recreational vehicles and services to those looking to rent a motorhome.
Road Bear RV Rentals
Road Bear RV Rentals easily own the newest motorhome fleet in the country. They are currently renting 2008/2009 motorhomes from manufacturers such as Winnebago, Coachmen and Four Winds, with four different sizes on offer. They have central locations in Los Angeles, San Francisco, Las Vegas, Denver and New York.
Another great feature of this company is that they offer a complimentary shuttle service, to/from certain airport hotels and most international airports.
Escape RVs
Boasting a unique brand that is perfect for fun and funky travelers, Escape is a company that prides itself on quality service and vehicles. Every Escape vehicle has unique hand-painted artwork, which will make your RV journey just that little bit more fun. These vans sleep up to three people, with four seatbelts on board.
Moturis RVs
Moturis offers a great range of vehicles, with convenient locations from the coast to coast of the US. These luxury vehicles are ideal for those traveling in large groups, with the fantastic facilities on board sure to make you feel right at home.
Now that you have a fair idea of the RV companies out there, it is time to start thinking about which one is going to suit you best!