Family Travel Checklist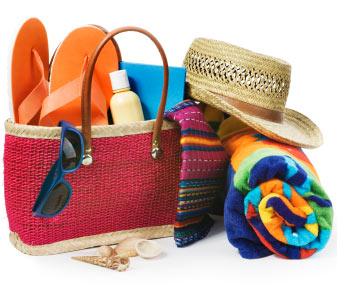 Planning your RV rental vacation involves many steps and these steps more often than not, can get confused. However if you plan the steps carefully, getting ready can be an exciting time and can turn out to be completely stress free.
Home Arrangements
Ensuring that your home is kept safe and secure while you are on your vacation is a necessity. If you have pets, make arrangements for someone to feed them while you are away. If you prepare for this well in advance you will not be left with the added stress of finding them a pet motel, just days before you are due to head off. If you do not have pets, you should still make arrangements for someone to visit your house every few days. This will allow them to collect the mail and ensure that the house remains in a safe condition. Leaving your contact details and a rough idea of where you will be on certain days is also a good idea, in the case of emergencies.
Airline Travel Tips
If you are travelling by air to get to your vacation destination, you will need to keep a couple of things in mind when it comes to holiday packing. Before you even book your flights, check the airline's luggage restrictions and limits. You should also make yourself aware of the country's regulations on what can and cannot be taken on-board. Preparing your luggage for the flight should also be added to your to-do list. Putting identification tags on your luggage will make it easier for you to find your luggage once you have arrived at your destination.
Family Packing Checklist
Sunscreen and Zinc
Soap
Hair Products
Toothbrush and Toothpaste
Deodorant
Nail Products
Insect Repellant
Camera
Laundry detergent
Travel alarm clock
First aid supplies
Plastic bags for dirty clothes
Extra clothes
Walking shoes
Take care of these few little details and you can be assured a smooth sailing and stress-free campervan rental vacation.