Basic Motorhome Rental Information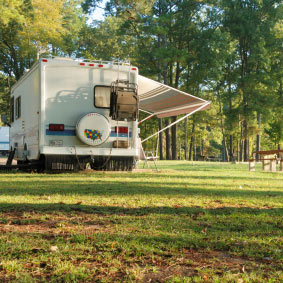 Motorhome rentals are a great idea for those wanting to embark on a driving holiday. Finding the right motorhome rental can be a long process so it is handy to have all the necessary information on hand before you make a decision.
Basic motorhome rental information can refer to the packages that come with the motorhome rental, the inclusive mileage packages, and information relating to one way motorhome rentals.
Rental Cost
The standard nightly rate for motorhome rentals generally only covers the rental of the vehicle. This essentially means that extras need to be purchased, which include the necessities you will need for your rv rental.
Many companies offer starter kits, housekeeping kits, kitchen kits and convenience kits, which are either charged per vehicle or per person traveling. These prices vary and the kit is usually inclusive of kitchen appliances, a full tank of propane, a prepared tank with toilet chemicals, and sometimes even tables, chairs and a generator.
Most companies can offer a type of All Inclusive Package which includes extras such as preparation fees, unlimited miles, personal convenience kits and kitchen kits.
Purchasing these all inclusive and convenience packs will ensure your motorhome experience will run smoothly and effectively.
Mileage Packages
As a general rule across most US Motorhome rental suppliers do not include 'miles' in the nightly rate. Mileage packages must be pre-purchased prior to picking up your vehicle and unlimited mileage packs are sometimes on offer. No refund is offered on unused mileage.
Mileage packages are a useful and cost effective option, yet many people still opt to simply pay a single price per mile for the duration of their motorhome rental. These prices can range from US$0.32 per mile to US$0.40 per mile, plus local state tax. This is a popular option for those traveling locally, who do not want to purchase mileage packages that are generally sold in 250 mile and 500 mile packs.
One-Way Motorhome Rentals
One-way rentals are a popular option when it comes to motorhome rental in the US. Most companies allow one-way rentals, yet some specify a minimal rental period of at least 7 days, and some are very specific on which locations the vehicle can be dropped off at.
An additional fee is always charged for a one-way campervan rental. Some companies charge a standard fee, which can be anywhere from $200 to $750, while others will calculate it according to the distance between the pick up and drop off depots.
Availability may also be limited for one-way motorhome rentals, depending on the amount of vehicles available on fleet. The best way to ensure availability is to book well in advance.
All one-way fees are non-refundable.