RV Rules and Laws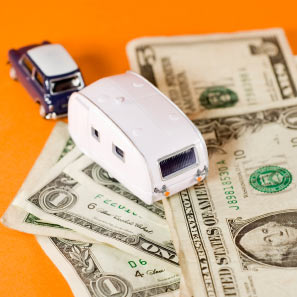 RV Rental Rules and Laws: What are they and why do they exist?
There are many advantages to an RV rental, but you must keep in mind that you do not own the vehicle and therefore must abide by the rules laid down by the rental company from which you hired the vehicle.
While each company differs on their rule book, there are some pretty standard guidelines that stretch across the board when it comes to the campervan rental industry.
1. Understand the rules of the specific rental company
Before you even think about signing a contract, make sure you are fully aware of the rental company's rules and requirements. Each company varies so make sure you read the fine print. A few other things to keep in mind include:
Booking with a reputable company usually makes the terms and conditions easier to get a hold of.
Ask for a copy of the RV rental requirements regarding security deposits, insurance and cancellation fees.
Make sure your rental contract stipulates details about mileage rates, additional costs and miscellaneous fees, including prep, cleaning, housekeeping kits, generators and extras.
Ask for a copy of the rental company's policies regarding breakdowns
2. Proof of Age Requirement
All rental companies require you to produce proof of age when you are signing your rental agreement. While this age varies from state to state, there is never an incidence where you will not need to provide your proof of age.
3. Payments
Most RV rental payments must be completed with a credit card. Some companies require you to pay with your booking, while others specify that payment must be made a pick up. Regardless, make sure your credit card had enough funds to pay for the rental, because once these numbers are entered on the booking, that card will be charged for all costs concerned with that booking.
4. Cancellations
When it comes to cancelling an motorhome rental, no matter how far in advance, you are almost certainly going to be penalized. At the least, you will lose your deposit. On other occasions when you cancel a few days prior to or on your departure date, you may end up losing 100% of the cost of the rental. So before you sign the contract, know exactly what you are getting yourself into!