SeaWorld - The Ultimate San Diego Experience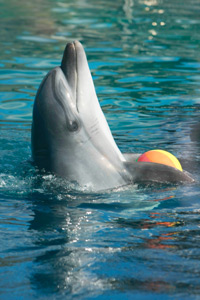 A journey through San Diego's SeaWorld offers a one-of-a-kind experience that will open your eyes to the wonders and beauty of the deep.
SeaWorld is an animal theme park, oceanarium and marine Animal Park that specializes in almost everything the sea has to offer.
Ideal for a family day out and the perfect destination to base a San Diego RV rental holiday around, SeaWorld surely won't fail to disappoint and may leave you wishing to stay forever.
Shows
The shows that SeaWorld boasts are renowned across the country and feature some of the marine world's most fascinating animals. See the sea lions in action in the Sea Lions LIVE and Sea Lions Tonite shows and marvel at these clever and cheeky animals as they put on a crowd pleasing show that is sure to delight both those young and young at heart.
Discover the story of Shamu, America's favourite killer whale in either her "Believe" show, "Shamu Rocks" or "The Shamu Story". And who can forget everyone's favorite sea mammal; the dolphin. Blue Horizons is a fantastic display of these lovable creatures and will leave audiences in awe of the amazing things dolphins can do.
Exhibits
SeaWorld is quite literally like a whole other world and this will immediately become evident as you explore the countless exhibits on offer here.
Start your exploration with a penguin or shark encounter, then head to the arctic and marvel at the majesty of the beluga whales and the power of the polar bears.
Head to the world of the sea aquarium or the California tide pool and discover hidden life forms and fascinating underwater creatures, or catch up with the wonders of the river and the freshwater aquarium.
Rides
As the name of the park suggests, many of the rides at SeaWorld revolve around water activities and all things to do with the ocean. Embark on a "Journey to Atlantis" or battle the "Shipwreck Rapids" before drying off on the "Skytower", where you will be able to view the park from an entirely different angle.
The kids will love "Elmo's Flying Fish", "Oscar's Rocking Eel" and "Abby's Seastar Spin", while the whole family is sure to enjoy the "Wild Arctic Ride" as it takes you on an unforgettable motion-based flight to a remote research station.
Start Planning Now
San Diego is an ideal holiday destination and SeaWorld is what makes it a must-see on any campervan rental holiday in the US. At least two weeks could be spent exploring this remarkable park, and if you have small children, it's best to plan for three. There really is that much to see and do!