5 Tips For Hassle-Free RV Insurance Claims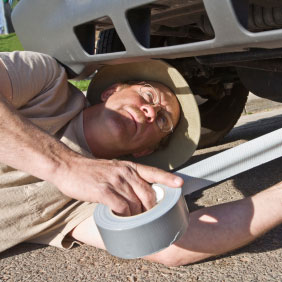 While you may go your whole holiday without running into trouble, you should ALWAYS purchase rental insurance when you hire an RV. While standard insurance is compulsory, reducing your excess is something you should think seriously about during the rental process.
If you do happen to run into trouble on your RV rental holiday, there are a few things you can do to ensure your insurance claims run smoothly and you don't end up paying any more money than you needed to.
1. Photos and Receipts
When renting an RV, the most important thing to do during the rental process is to read the terms and conditions, including the fine print. Once you have agreed to this, you will then need to sign the rental agreement. Ensure you keep at least one copy of this. You will not only be able to use it to later refer to the terms, but it will come in handy if you need to issue an insurance claim.
Another good idea is to take some photos of the vehicle before you take off. This will ensure that if there is anything wrong with the vehicle at pick up, you will not be responsible and have to pay to fix it.
2. Post-Photos and Damage Receipts
If you do happen to run into trouble, the best thing you can do is document it straight away. Once it is safe, take photos of the damage done and the over all situation. These photos, accompanied with the previous photos, will aid in determining the damage that occurred.
Once you receive the damage receipts, make several copies of them so you will always be able to retain them.
3. Make sure you are charged the right amount
When you are purchasing your insurance, make sure you are fully aware of what you will need to pay in the case of an accident. While you may have paid to reduce your excess to $0, the fine print can contain clauses that exclude situations where this insurance will not cover you. Ensure you read, and keep a copy of all documentation to ensure you do not get ripped off!
4. Be Honest
The worst you can do after your accident, is lie about how it happened. When you return your campervan rental explain what happened, leaving no details out. Do not bend the truth because it will probably come back and bite you in the end.
5. Keep all relevant phone numbers handy
While you are traveling, it is always handy to have the number of your rental company handy. That way, if an accident occurs, you will be able to inform them straight away. This will speed up the repair process and will set you straight on where you stand right away.