Top Tips for Holiday Packing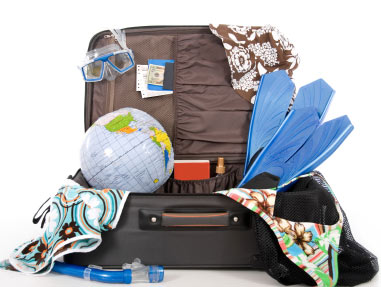 Before you even start to pack, make a list of the things you need. Start with necessities and then narrow down the comforts that you wish to take with you on your RV rental vacation. While packing, don't throw anything in the suitcase that is not on the list and that you probably won't need.
Wrap bottles in plastic bags and this will protect your clothes from spillages and leaks
Don't just dump items in your suitcase. Fold them tightly, or alternatively roll them, as this will make them fit better.
Don't take valuable things that you know you are probably not going to use. Why risk losing it for the off chance you will use it once or twice?
Take along a little, well-sealed container of washing powder. This will allow you to wash small things such as underwear, reducing the amount you have to pack.
If you are going to a warm, beach destination for your motorhome rental vacation, the most important thing to pack are your swimmers. You should also take an ample amount of sunscreen and a suitable beach towel.