Scenic Drives in the United States
Some of the world's most famous and stunning scenery can be found in the United States. Offering endless roads that expose travelers to incredible national parks, amazing scenic byways and untouched stretches of coastline, the US is the place to go for a scenic driving vacation.
Discovering it in an RV rental will give you the freedom to take your time and discover the roads less traveled. Explore America's most scenic drives on your next RV getaway!
Here are a few drives to help get you started.
Blue Ridge Parkway
Highly regarded as "America's Favorite Drive", Blue Ridge Parkway offers a journey like no other.
Connecting the Great Smoky Mountains National Park to the Shenandoah National Park, this scenic drive will take you through quaint towns, vibrant cities, thriving orchards and pristine mountain surroundings.
Where: North Carolina and Virginia
Distance: 469 miles
---
U.S. Route 1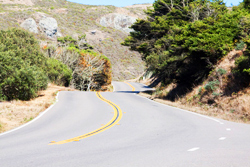 Serving the East Coast of the US, Highway 1 is as iconic to America, as the Golden Gate Bridge is to San Fran.
Travel from coast to coast and pass through some of America's most loved cities, experiencing the culture, amazing scenery and unique stretches of road on offer.
Where: Florida to New Brunswick, Canada
Distance: 2,377 miles
---
Highway 12
Experience scenic mountain vistas, incredible fall foliage and glorious rolling green hills when you travel along Highway 12.
Where: Washington to Detroit
Distance: 2,500 miles
---
Going-to-the-Sun Road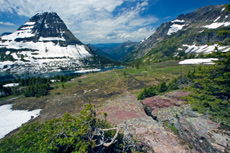 Located in the heart of Glacier National Park in Montana, Going-to-the-Sun Road is a National Historic Landmark that is a must for explorers of this park.
Marvel at the wonders of Lake McDonald, be awe-inspired by the Weeping Wall and Bird Woman Falls and bask in the majesty of the Going-to-the-Sun Mountain.
Where: Glacier National Park, Montana
Distance: 53 miles
---
Million Dollar Highway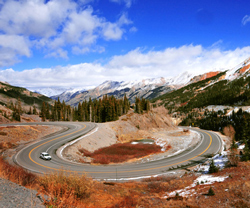 Also known as U.S. Route 550, the Million Dollar Highway passes through an impressive array of scenery, exposing drivers to beautiful mountains, staggering cliffs and vast stretches of nothingness.
Where: New Mexico to Colorado
Distance: 303 miles
---
Red Rock Scenic Byway
Gateway to the world famous Red Rock Country of Sedona, Arizona, this scenic drive is one of the best ways to discover the beauty of the American west.
Pass through the beautiful Conconino National Forest and hike or bike to the prehistoric red rocks.
This is guaranteed to be an experience you won't forget.
Where: Arizona
Distance: 7.5 miles
---
Alaska 's Seward Highway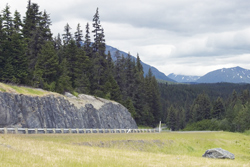 Experience a road of complete calm and tranquility when you venture along Alaska's Seward Highway.
Leave the worries of the world behind and catch a glimpse (or ten) of incredible mountains, glorious waterfalls, prehistoric glaciers and stunning ocean bays. Be sure to bring your camera along for this one.
Where: Alaska (Anchorage to Seward)
Distance: 127 miles
---
Cherohala Skyway
It may have taken 34 years to construct, but the result is well worth it.
Climbing 5,400 foot into the mountains of North Carolina and descending through the Cherokee and Nantahala National Forests, this is a road for driving enthusiasts of all extremes.
Where: Tennessee and North Carolina
Distance: 43 miles
---
Florida Keys Scenic Highway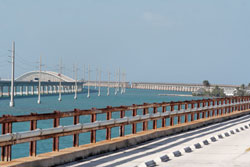 This one-of-a-kind scenic highway is surrounded by the Atlantic Ocean and Gulf of Mexico and literally stretches as far as the eye can see.
Try your hand at world-class fishing, visit incredible festivals and explore beautiful state and national parks.
Where: Florida
Distance: 113 miles
---
Highway 1
Spanning much of the Pacific Coast of the US, Highway 1 is a road that is quintessential to the all-American experience.
Starting in Orange County and ending in Mendocino County, highlights include beautiful Big Sur and the famous Hearst Castle.
Where: California
Distance: 485 miles
---
Route 66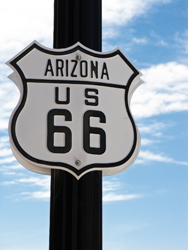 Encompassing a rich and timeless history, Route 66 passes through the states of California, Nevada, Arizona, New Mexico, Texas, Oklahoma, Kansas, Missouri and Illinois.
Often called "The Main Street of America", this route will take you through some of America's favorite towns and cities, with stunning scenic vistas in between.
Where: California to Illinois
Distance: 2,451 miles
---
Oregon Coast Highway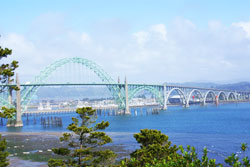 Experience unsurpassed coastal scenery and the warmth of quaint townships when you venture down the Pacific Coast Scenic Byway in Oregon.
This delightful journey will take you over historic bridges, past wind-swept dunes and through green valleys, which provide stark contrasts to the coastal vistas that dominate most of the drive.
Where: Oregon
Distance: 363 miles
---
The Black Hills of South Dakota
The Black Hills and Badlands National Park are nesting grounds for amazing drives and incredible scenery.
US Highway 385 is the longest road in the Black Hills and is densely populated with scenic mountain lakes and fantastic fishing destinations. It offers a scenic experience unlike any other.
Where: South Dakota
Distance: 122 miles
---
The Blues Highway
Following much of the mighty Mississippi River, the Blues Highway (U.S. Route 61) is a road that sings with history and culture, that is.
Experience the music capitals of Memphis and New Orleans, while soaking up the true American scenery along the way.
Where: New Orleans, LA to Wyoming, MN
Distance: 1,400 miles
---
The Borderlands of Texas
Located in the Big Bend region of Texas, the scenic drives in these parts are jaw-droppingly stunning.
From rugged mountains to vast deserts, the scenes that will fall before your eyes will enchant and mystify even the most travelled drivers.
Where: Texas
Distance: 313 miles
---
Cape Cod Scenic Loop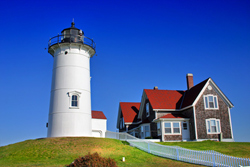 Cape Cod is one of America's favorite vacation destinations, and with scenic drives like Old Country Road and the Scenic Loop, it's little wonder why.
These quiet, lovely drives are the perfect excuse for a day trip and will expose you to some of the area's most impressive terrain.
Where: Cape Cod, MN
Distance: 18 miles
---
Cascade Lakes Scenic Byway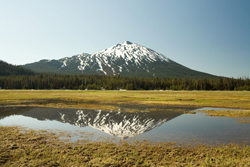 Offering unsurpassed views of the beautiful Mt Bachelor, the Cascade Lakes Scenic Byway is a remarkable route on which to experience some of America's best lakes.
Passing through thick forests, by flowing rivers and past unbelievable ski destinations, this is an Oregon drive you will not want to miss.
Where: Oregon
Distance: 66 miles
---
The Sawtooths Range
Idaho State Highway 75 follows the Big Wood River and the Salmon River, passing through the beautiful Sawtooths Range.
A stop at the Sawtooth National Recreation Area is a must for outdoors enthusiasts, with hiking, white water rafting and kayaking just some of the possibilities.
Where: Idaho
Distance: 170 miles
---
Shipwreck Coast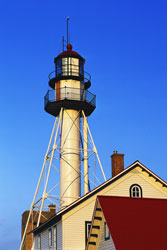 Travel along Michigan's Upper Peninsula between Marquette and Whitefish Point and you will discover a practically untouched piece of nature.
Lake Superior tells the stories of more than 300 shipwrecks, and will entice you with its unique beauty and enchanting past.
Where: Michigan
Distance: 149 miles
---
Delaware River Loop
This popular drive will take you right into the heart of a river valley, delving deep into the Kittatinny Ridge.
Surrounded by incredible mountain scenery and stunning river views, this route is a popular one all year round.
Where: Delaware and Pennsylvania
Distance: 85 miles
---
Shawnee Hills Scenic Byway
Also known as the Illinois Ozarks, the Shawnee Hills are a brilliant example of the wonders of Mother Nature.
Drive along the mighty waters of the Ohio and Mississippi Rivers and visit destinations that are home to lonely lakes, rocky bluffs and beautiful fields of flowers.
Where: Illinois
Distance: 100 miles
---
Turquoise Trail
Situated right in the heart of New Mexico, the Turquoise Trail will take you off the beaten track, transporting you into a world of historic old towns, rolling green hills and stunning mountain scenery.
Where: Albuquerque to Santa Fe, New Mexico
Distance: 54 miles
---
Columbia River Highway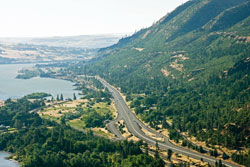 Also known as Interstate 84 in Oregon, the Columbia River Highway travels along the beautiful Columbia River from Idaho to Portland and exposes drivers to a stunning array of river scenery.
Where: Oregon
Distance: 375 miles
---
Pig Trail Byway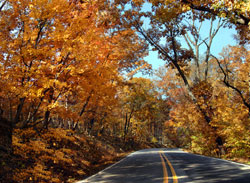 The scenery along the Pig Trail Byway is diverse to say the least, boasting a wide variety of wildlife, clear mountain streams and endless fields of colorful wildflowers.
Hiking is a popular past time here, so be sure to bring along your hiking boots.
Where: Ozark National Forest, Arkansas
Distance: 19 miles
---
Delmarva Peninsula
This large peninsula on the East Coast of the United States exposes drivers so some of the most incredible coastal sights imaginable.
Experience soaring water views every way you look and visit some of the best east coast beaches.
Where: Virginia
Distance: 300 miles