RV Rental San Diego - RV Camper Rentals
Jurnii RV Rentals offers expert, honest, and friendly advice on booking your RV rental in San Diego.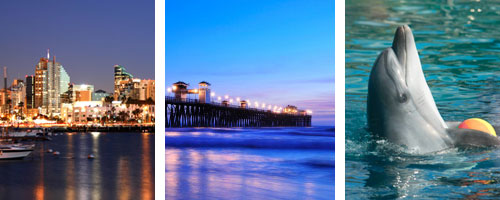 San Diego is home to miles of sandy beaches, enjoying a mild, Mediterranean climate all year round. This makes it the perfect destination for an RV rental vacation.
San Diego is home to a dazzling array of world-class attractions, which appeal to guests of all ages from around the world.
Some of the best attractions to discover in your motorhome rental include SeaWorld, the Maritime Museum and Balboa Park. The 59-Mile Scenic Drive will also be a great feat in your motorhome rental.
San Diego is packed to the brim with fascinating things to see and do. An RV rental is the ideal way to do them all and the Jurnii RV Guide is a great way to start planning your trip.
So book your RV rental today and start discovering the beautiful city of San Diego.