RV Rental Texas - Camper Rentals Texas
Jurnii RV Rentals offers expert, honest, and friendly advice on booking your RV rental in Texas.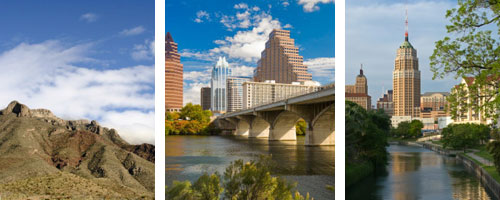 Nicknamed the "Lonestar State", Texas is one of the largest states in the US and is home to some of the country's most thriving cities.
Texas is comprised of 7 regions, each offering differing landscapes and incredible environments.
The Gulf Coast is an ideal destination for an RV rental vacation as it boasts 624 miles of coastline that will delight and entice visitors.
There are also numerous RV Parks scattered throughout the state, making the options for campervan rental accommodation, endless.
One thing you simply must do while on a motorhome rental holiday in Texas is visit one of the 70 ranches spread out across the state. Meet the cowboys of a real rodeo and get a taste of this unique way of life.
An RV will give you the freedom to explore the great expanse of this state at your own pace, allowing you to absorb the uniqueness and beauty of it all.