US Attractions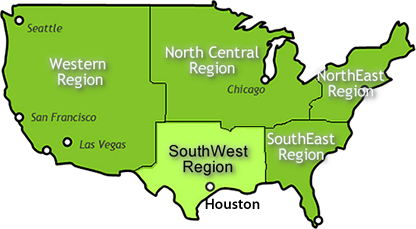 Texas
SeaWorld San Antonio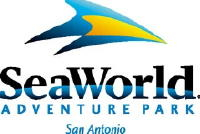 This is the world's largest marine life park and it surely doesn't disappoint!
Not only are there dolphins, sharks, seals and sea lions to keep you entertained, but there is also an abundance of fun and thrilling rides that the whole family can enjoy while on an RV rental vacation.

Address: 10500 SeaWorld Drive San Antonio, TX 78251

Phone: 800-700-7786

Cost: Child: $49.99, Adults: $58.99

Website: www.seaworld.com/sanantonio/

Lat/Long: 29.457161, -98.701043
Houston Space Center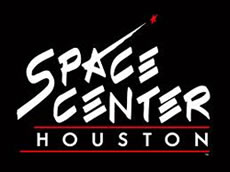 This is the official visitors center for NASA, and a must see for anyone in Houston, whether you're just passing through or if you're there for a while.
This is a place where you can really experience space - the simulations allow you to feel what its like to walk in space or land on the moon!


Address: 2101 Nasa Parkway, Houston, TX 77058

Phone: 281-483-0123

Cost: Children: $15.95, Adults: $19.95

Website: www.spacecenter.org/

Lat/Long: 29.5505301, -95.0921613
Wet n Wild Water Park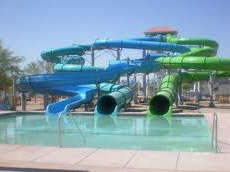 Perfect for the kids, Wet n Wild Waterworld is packed full of exciting rides, slides and attractions.
Favorite water rides here include the Volcano Lagoon, The Old Woman and the Shoe and Price's Treehouse.
Address: 8804 S. Desert, Anthony TX. 79821

Phone: 915-886-2222

Cost: Children: $17.95, Adults: $19.95

Website: www.wetwild.com/

Lat/Long: 31.9913479, -106.5839175

---
Oklahoma
Tulsa Zoo and Living Museum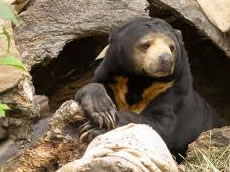 The park attracts more than 600,000 visitors each year, and it's no wonder, as there really is something here for everyone.
The zoo is home to exhibitions such as the North American Living Museum, Africa Area, Tropical American Rainforest, a conservation center, an Asia Area, and an Oceans and Islands Area.

Address: 6421 E 36th Street North, Tulsa, OK 74115

Phone: 918-669-6600

Cost: Children: $4, Adults: $4

Website: www.tulsazoo.org/index.cfm

Lat/Long: 36.2061228, -95.9056564
Oklahoma Aquarium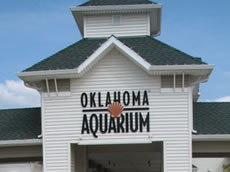 The Oklahoma Aquarium is home to more than 200 exhibits, which feature thousands of salt and fresh and salt water species, along with many mammals.
The aquarium is host to many permanent exhibitions including the Great Hall, the Karl and Beverley White Fishing Tackle Museum and the Wildlife Conservation regional headquarters.
Address: 300 Aquarium Drive, Jenks, OK 74037

Phone: 918-296-FISH (3474)

Cost: Children: $9.95, Adults: $13.95

Website: www.okaquarium.org/

Lat/Long: 36.0174447, -95.9751264

---
Arkansas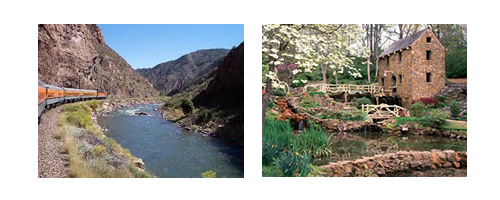 Little Rock Zoo
The zoo is home to over 725 of the world's most exotic animals, making this the ultimate wildlife experience. Take in the majestic animals as they frolic in the pleasant environment. Make sure you go see the giraffes, elephants, rhinos, lions, tigers and jaguars, as these kings of the jungle simply cannot be missed!
Address: 1 Jonesboro Drive, Little Rock, AR 72205

Phone: 501-666-2406

Cost: Children: $8, Adults: $10

Website: www.littlerockzoo.com/

Lat/Long: 34.7486265, -92.3274866
Historic Arkansas Museum
The Historic Arkansas Museum celebrates Arkansas' cultural and material heritage with 6 galleries of local art and artifacts, an interactive children's gallery, an Orientation theatre and a museum store. This is definitely one to bring the kids to on a campervan rental vacation!
Address: 200 East 3rd Street, Little Rock, AR 72201-1608

Phone: 501-324-9351

Cost: Children: $1, Adults: $2.50

Website: www.historicarkansas.org/

Lat/Long: 34.7459901, -92.2694815

---
Mississippi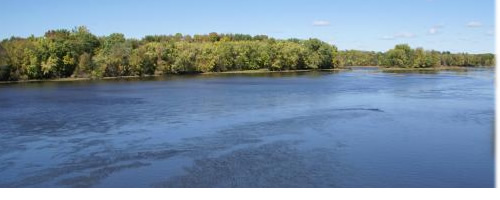 Mississippi Museum of Art
The museum is known as the "museum without walls" and offers a truly meaningful and unique cultural experience. The art museum aims to engage visitors and locals alike with the visual arts, making it a centerpiece of Jackson's cultural district.
Address: 380 South Lamar Street, Jackson, MS 39201

Phone: 601-960-1515

Cost: Adults: $5

Website: www.msmuseumart.org/home.html

Lat/Long: 32.2978983, -90.1865263
Jackson Zoo
This remarkable interactive family facility is located on 110 acres of Jackson land, with 52 of the acres acting as homes for the zoo's animals. In total there are 776 animals here, and 14 of these species are actually endangered.
Address: 2918 West Capitol Street, Jackson, MS 39209

Phone: 601-352-2580

Cost: Children: $5, Adults: $8

Website: www.jacksonzoo.org/

Lat/Long: 32.3191521, -90.2236461

---
Louisiana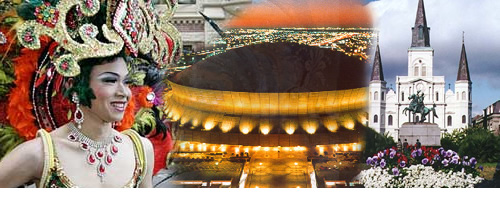 Mardis Gras
As one of the most famous Carnival celebrations in the world, Mardi Gras draws in millions of visitors each year and is regarded as the greatest free show on earth. The parades range from children's stories, legends, geography and famous people, to entertainment, mythology and contemporary and traditional literature.
Address: New Orleans

Cost: Free

Website: www.mardigrasneworleans.com/

Lat/Long: 29.9647222, -90.0705556
Louisiana State Museum
The Louisiana State Museum displays large murals that depict the rich and cultural history of Louisiana. Many of the exhibits are in diorama form and are particularly interesting for the kids.
Address: 751 Chartres Street, New Orleans, LA 70116

Phone: 504-568-6968

Cost: Free

Website: www.lsm.crt.state.la.us/

Lat/Long: 29.9579589, -90.0633472
Louisiana Art and Science Museum
The Louisiana Art and Science Museum is housed in the historic railroad depot, which is nestled on the banks of the Mississippi River. It boasts galleries that showcase changing fine art exhibitions, as well as selections from their extensive permanent collection.
Address: 100 River Road South, Baton Rouge, LA 70802

Phone: 225-344-5272

Cost: Children: $6, Adults: $7.

Website: www.lasm.org/

Lat/Long: 30.4441253, -91.1912146

---